Sun wooden blocks Elements - 1000 pieces in a sturdy box
Item in stock. (Delivery time 3-5 days)

Product review: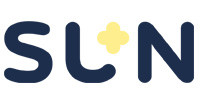 Product.Nr.: 041073
MPN: 04193
Description
Product description
Product dimensions in cm: Stones: 11.7 x 2.4 x 0.8 Crate: 55.5 x 36.5 x 37.2
Weight in kg: 20,0
Material: pinewood
Age recommendation: from 3 years
Surface treatment: untreated
Special features:
• Sturdy wooden box can be used as a bench
• With tabletop to personalize
• High quality castors with locking capability
It does not always have to be elaborate toys. Sometimes a few simple, natural wooden tiles are enough. With creativity and skill can be created from these blocks whole worlds.
Characteristic of our building blocks are their uniform dimensions. All wooden tiles are cuboids that are 117 mm long, 24 mm wide and 8 mm high. The precise and straight processing enables stacking and layers accurate to the millimeter, so that detailed and stable structures can be created.
Of course, the stones are versatile. They can be laid flat, on the side surfaces or upright.
Children and adults can use our stones to construct large, tall and complex things. Whether buildings, figures or objects - the imagination knows no bounds and if the stones go out, you can order any extension sets.
Notes
Safety Note: Caution!
Not suitable for children under 36 months.
Use only under direct adult supervision.

Reviews (0)