Meppi children's shop Lollipop
Item in stock. (Delivery time 3-5 days)

Product review: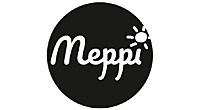 Product.Nr.: 037071
MPN: 03704
Description
Product description
Product dimensions in cm: 120 x 67 x 84
Work surface height in cm: 52
Weight in Kg: 10
Material: wood
Age recommendation: from 3 years
Assembly required: yes
Adorable beautiful children's shop Lollipop by Meppi for the beautiful home.
With its natural look and subtle old-pink shades, it blends harmoniously not only into the cozy children's room, but also cuts a fine figure in the living room.
Other features:

Made in Germany

high stability

Easy installation (with two supplied Allen keys)

Awning made of linen fabric

Surface untreated / partially painted old rose

Side counter can be mounted on both sides

Notes
Safety Note: Caution!
Not suitable for children under 36 months.
Use only under direct adult supervision.

Reviews (0)